ACCA Strategic Business Reporting (INT) Super Package
Accounting Practise Center
Chapter 1: Introduction to SBR; Chapter 2: Assets Standards; Chapter 3: Income Standards; Chapter 4: Expense & Liability Standards; Chapter 5: Disclosure Standards; Chapter 6: Group Consolidation; Chapter 7: Current Issues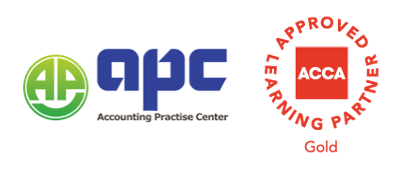 ACCA Approved Learning Partner:
Click the button to learn how to enroll
1) On demand tuition videos (~50 hours); 2) Tuition study notes (PDF Format); 3) On demand revision videos (~15 hours); 4) Revision study notes (PDF Format); 5) Tutor support (within 24 hours via email); 6) Mock exam marking with feedback; 7) Pass guarantee (Terms and conditions applied)
Strategic Professional
50
English
GBP158
ALP Gold status is granted to it's group company, AiPeiSi
Note: Some of the links in this page contain affiliate links. I will earn a small commission for any purchases you make, though there is no extra cost to you.
​
The products or services I recommend only I use them myself or after my investigation and truly believe they are useful to you. Don't forget there are many other options out there – these are simply my preferred choices.